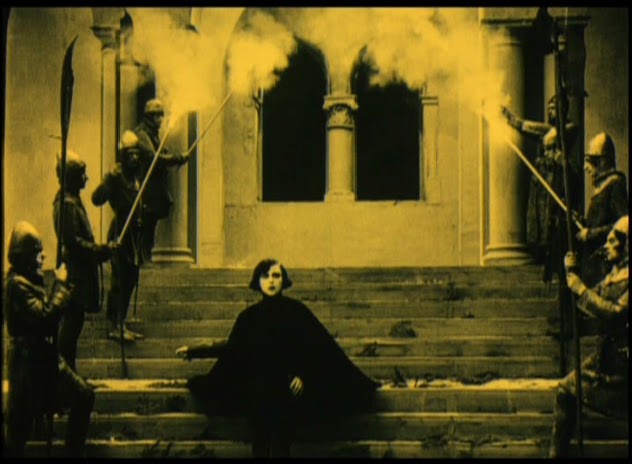 Treasure Island is a nightmare for the field of location intelligence.* That's because it is:
an Island
in a lake (namely, Lake Mindemoya)
on an island (namely, Manitoulin Island)
in a lake (namely, Lake Huron)
While said to be the world's largest island in a lake on an island in a lake, Treasure Island is actually quite small: 1.4 kilometers long x 400 meters wide, housing only a few cottages and no permanent residents.** It has a wonderful history. William McPherson, former deputy chief of police for Toronto, purchased the island for $60 in 1883, only to sell it to Joe and Jean Hodgson in 1928. On July 13, 2015 around 11:30 am the Manitoulin Detachment of the Ontario Provincial Police (OPP) was notified of a series of break and enters that had occurred sometime on July 12, 2015 to one of the few buildings on Treasure Island; hooligans entered the garage area and caused damage to two golf carts, estimated in the thousands of dollars.
Folklore etiologies for the genesis of Treasure Island are equivocal. One tradition plays on the perennial frustrations between husband and wife:
According to local tradition, Treasure Island was originally named Mindemoya, because of the distinctive shape of the island: rising at one end to a long flat hill, with a steep drop to a short low area at the other end. According to legend, a great chieftain or demi-god who once lived in Sault Ste. Marie, Ontario had a wife who would not give him any peace. In frustration he eventually kicked her and sent her flying, to land on her hands and knees in Lake Mindemoya, leaving her back and rump above the water, which we see today as the island. The word "Mindemoya" supposedly means "Old Lady's Bottom". See dubious Wikipedia
The Anishinaabe tradition, by contrast, features a story about a rogue Odysseus-like trickster hero whose moral defies any heuristic logic (and is thereby much more interesting):
Treasure Island, or as it is also known, Mindemoya Island, can be seen from almost all vantage points around the lake. The shape of the island is of a person lying prostrate with hands outstretched in front. One Anishinaabe tale tells of Nanabush, the Trickster with magic powers, who was carrying his grandmother over his shoulder, and suddenly stumbling, caused her to fly through the air to the middle of the lake, landing on her hands and knees, where she has remained ever since. This is Mindemoya (Mndimooyenh), the legendary old woman of the lake. See The Manitoulin Expositor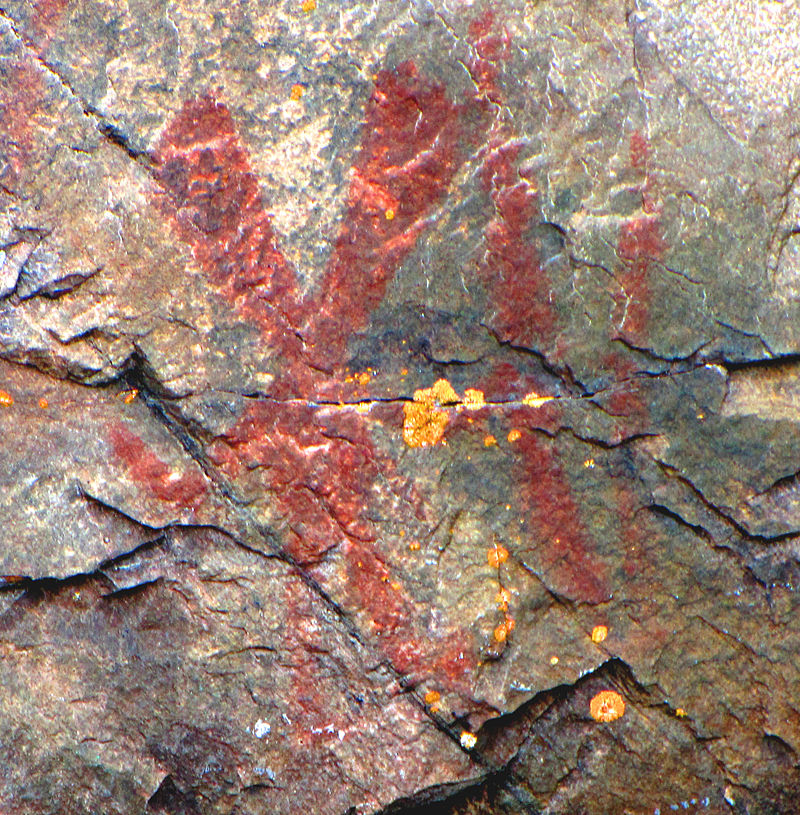 In today's data-driven world, where quantitative interpretations of phenomena have replaced classical, Ovidian etiologies (i.e., where grandmothers or testy wives metamorphosize into islands within lakes within islands within lakes), Nanabozho's guiles have been recast as topological oddities, recursive structures that break the consistency and unity required to pinpoint a location.
Indeed, what kind of data structure could possibly capture the recursive identity of Treasure Island? At one level of granularity, say measured with satellites that capture diameters of 50 kilometers, our location intelligence analyst (LIA) would say "at 45.762°N 82.209°W there is an island!" (this being Manitoulin Island, the Island around Lake Mindemoya, around Treasure Island). And our heroic LIA would be right, but right for the wrong referent! And that could cause all sorts of problems later on. So if she wanted to be more accurate, she could use smaller satellites that capture locations more precisely, or even a little drone, which could capture distances at, say, the 5 kilometer mark, at which point she would say, "at 45.762°N 82.209°W there is a lake!", which would be wrong, but also right, just not right enough. And so on and so on, peeling away the layers of the topological onion, unpacking the nested babushkas of the inherited Russian Doll, the lips still crimson, the flowers a pattern indexing styles of yore, styles lost in the clean blankness of modernism. 
But isn't this very recursion the key to consciousness? If we could solve the elusive identity of Treasure Island, might we not have found our topology for the mind's emergence from matter, Nanabozho laughing heartily from his perch in the past, the old lady's bottom the key to sentience all along, if we were only wise enough to look?
Why, yes and no.
I don't know the scientific explanation behind the genesis of Treasure Island, as the internet focuses on the myths fit for tourists, perpetuated year after year in the oral tradition of volunteer guides, kindly ladies with kindly graying hair, ever ready to greet the city folk on holiday from the cottage. But it certainly seems plausible that Treasure Island evolved through some aleatory, stochastic whim of nature, the product of perfectly uncomprehending and incomprehensible forces that, through sheer force of repetition, through mindless trial and error, created a perfect recursive structure, Time outwitting Mind with paleolithic patience, repeating and repeating until chance and probability land on something that exhibits the mastery of Andy Goldsworthy's invisible hand, only to blow away in the autumn winds, our secrets transient, momentary missives that disappear upon observation, our Cumaean Sibyl whispering her truth to Schrödinger's dead cat.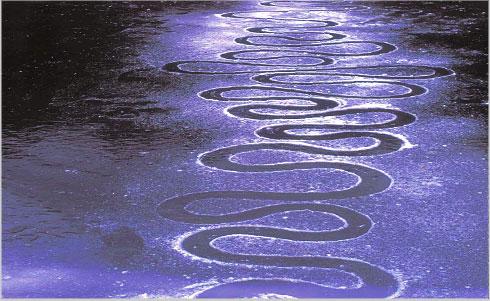 Here's the punchline: many of the wondrous feats of contemporary artificial intelligence arise from similar forces of competence without comprehension (indebted to Dennett). Machines did not learn to beat Atari or Go because they designed a strategy to win, envisioning the game and moves and pieces like we human thinkers do. They did a bunch of stochastic random shit a million trillion times, creating what looks like intelligent design in what feels like an evolutionary microsecond, powered by the speed and efficiency of modern computation. That is, AI is like evolution on steroids, evolution put on super-duper-mega-fast-forward thanks to the simulation environments of computation. But if we break things down, each individual step in training an AI is a mindless guess, a mutation, a slip in transcription that, when favored by guiding forces we call "objective functions" - tools to minimize error that are a bit like survival of the fittest - can lead to something that just so happens to work.
And it goes without saying that Nanabozho has the last laugh. Throwing grandma into the lake defies logic. It's an act of absurdity fit for the French, a nihilism fit for Germans donning leather pants as the Dude sips white Russians (will always hate the fucking Eagles), fit for Ionesco's rhinoceroses prancing on stage. And any attempt we make to impose meaning through reduction will falter under the weight of determinism, strawmen too flimsy for the complexity of our non-linear world.
* A warm thank you to Arthur Berrill for helping me understanding the topological art behind location intelligence, which, when done well, involves intricate data structures that transform spatial relationships into rows and columns or relate space and time, or takes into account phenomenological aspects of people's appreciation of the space around them (e.g., an 80-year-old widow experiences the buildings around her condo quite differently than a 25-year-old single gal). Arthur introduced me to Manitoulin Island, which inspired this post.
**I once swam to an island of similar size in the Pacific Ocean near Fiji. There was a palm tree and a few huts. I didn't think there were people, and then some man started to scream at me to shoo me away. I got scared, and swam back to our boat. For a moment, I enjoyed the imagined awesomeness of being all alone on a small deserted island.
The featured image is of Frank Swannell surveying Takla Lake in British Columbia on behalf of the Grand Trunk Pacific Railway in 1912. To learn more about Swannell's surveying efforts, read this article by Stephen Hume, a columnist for the Vancouver Sun who has written an entire series of vignettes associated with Canada's 150th anniversary. Hume isn't a last name one sees that often, so Google's surfacing his articles second only to Wikipedia — which, like the http://www.eraradio.ca is simply not loading well for me recently — for the search term "Frank Swannell" must carry metaphysical significance.