This post is for writers.
I take that back.
This post shares my experience as a writer to empathize with anyone working to create something from nothing, to break down the density of an intuition into a communicable sequence of words and thoughts, to digitize, which Daniel Dennett eloquently defines as "obliging continuous phenomena to sort themselves out into discontinuous, all-or-nothing phenomena" (I'm reading and very much enjoying From Bacteria to Bach and Back: The Evolution of Minds), to perform an act of judgment that eliminates other possibilities, foreclosing other forms to create its own form, Shiva and Vishnu forever linked in cycles of destruction, creation, and stability. That is to say, this post shares my experience as a writer as metonymy for our human experience as finite beings living finite lives.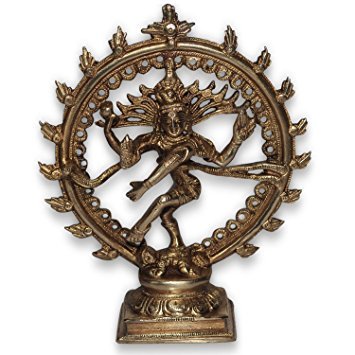 Earlier this morning, I started a post entitled Competence without Comprehension. I'll publish it eventually, hopefully next week. It will feature a critique of explainable artificial intelligence (AI), efforts in the computer science and policy communities to develop AI systems that make sense for human users. I have tons to say here. I think it's ok for systems to be competent without being comprehensible (my language is inspired by Dan Dennett, who thinks consciousness is an illusion) because I think there's a lot of cognitive competencies we exhibit without comprehension (ranging from ways of transforming our habits or even become believers in some religious system by going through the motions, as I wrote about in my dissertation, to training students in operations like addition and subtraction before they learn the theoretical underpinnings of abstract algebra - which many people never even learn!). I think the word why is a complex word that we use in different ways: Aristotle thought there were four types of causes and, again following Dennett, we can distinguish between why as "how come" (what input data created this output result?) and why as "what for" (what action will be taken from this output result?). Aristotle's causal theory was largely toppled during the scientific revolution and then again by Sartre in Existentialism is Humanism (where he shows we humans exist in a very different ways from paper knifes, which are an outdated technology!), but I think there's value in resurrecting his categories to think about machine learning pipelines and explainable AI. I think there are different ethical implications for using AI in different settings, and I think there's something crucial about social norms - how we expect humans to behave towards other humans - that is driving widespread interest in this topic and that, when analyzed, can help us understand what may (or may not!) be unique about the technology in its use in society.
In short, my blog post was a mess. I was trying to do too much at once, there were multiple lines of synthetic thought that need to be teased out to make sense to anyone, including myself. I will understand my position better once I devote the time and patience to exploring it, formalizing it, unpacking ideas that currently sit inchoate like bile. What I started today contains at least five different blog posts' worth of material, on topics that many other people are thinking about, so could have some impact in the social circles that are meaningful for me and my identity. This is crucial: I care about getting this one right, because I can imagine the potential readers, or at least the hoped-for readers. That said, upon writing this, I can also step back and remember that the approval I think I'm seeking rarely matters in the end. I always feel immense gratitude when anyone — a perfect stranger — reads my work, and the most gratitude when someone feels inspired to write or grow herself.
So I allowed myself to pivot from seeking approval to instilling inspiration. To manifesting the courage to publish whatever - whatever came out from the primordial sludge of my being, the stream of consciousness that is the dribble of expression, ideas without form, but ideas nonetheless, the raw me sitting here trying my best on a Sunday afternoon in August, imagining the negative response of anyone who would bother to read this, but also knowing the charity I hold within my own heart for consistency, habit, effort, exposure, courage to display what's weakest and most vulnerable to the public eye.
I see my experience this morning as metonymy for our experience as finite beings living finite lives because of the anxiety of choice. Each word written conditions the space of possibility of what can, reasonably, come next (Skip-Thought vectors assume this to function). The best writing is not about everything but is about something, just as many of the happiest and most successful people become that way by accepting the focus required to create and achieve, focus that shuts doors — or at least Japanese screens — on unrealized selves. I find the burden of identity terrific. My being resists the violence of definition and prefers to flit from self to self in the affordance of friendships, histories, and contexts. It causes anxiety, confusion, false starts, but also a richness I'm loathe to part with. It's the give and take between creation and destruction, Shiva dancing joyfully in the heavens, her smile peering ironic around the corners of our hearts like the aura of the eclipse.
The featured image represents Tim Jenison's recreation of Vermeer's The Music Lesson. Tim's Vermeer is a fantastic documentary about Jenison's quest to confirm his theory of Vermeer's optical painting technique, which worked somewhat similarly to a camera (refracting light to create a paint-by-number-like format for the artist). It's a wonderful film that makes us question our assumptions about artistic genius and creativity. I firmly believe creativity stems from constraint, and that Romantic ideas of genius miss the mark in shaping cultural understandings of creativity. This morning, I lacked the constraints required to write.