Love is multivalent.
I've been floored by how many readers have engaged with last week's post about love. As I clumsily expressed in that post, as in so many others, I'm still quite uncomfortable exposing thoughts about affect and emotion. Starting that post as this, I relive a conversation I had with Jean-Marie Apostolidès, a professor in Stanford's French department, at his home in the 13th arrondissement in Paris in 2008. It was the summer after my first year in graduate school, during which I had taken Jean-Marie's seminar on Guy Debord, a mid-20th century French kinda-philosopher-but-more-critical-theorist-performer-narcissistic-bastard-but-super-self-aware-and-totally-French dude.* Boris Donné was with us.** Jean-Marie wanted us to meet because we were the nerdiest and mathiest of the scholars interested in Guy Debord. Before dinner, like Jupiter foretelling the events in the Aeneid at the outset of book one, Jean-Marie foretold the pain I would experience during graduate school. "You, Kathryn (hear this in your mind with a thick French accent, Kath-REEN), have something enormously sensual and emotional to offer to the world. You feel so deeply and, when you're 50, you'll come into your own as a writer, exposing this sensuality, this depth of emotion, and freeing yourself into the space of inspired expression. But you won't get there in grad school. Everyone will say your work is brilliant but deep down they'll hate every abstract word, every stilted interpretation of the history of math; hearts unmoved and minds twitching with impatience, they'll begrudgingly provide accolades and praises as you continue your fight to show yourself that you think as well as any man in the philosophy or math departments. And that's fine. It will take its time. But you will look back when you are older and wish you could recover lost time and present your true art."
Those weren't his exact words, but that was certainly the gist. They struck a deep chord. They nagged me like harpies as I wrestled to find a dissertation topic I could pridefully stand behind. Jean-Marie was largely right. And yet, there were a few instances at Stanford where I was time-pressed or tired enough to write from my heart. Each time I did, people responded. They paid attention. Each time they did, I was surprised. The wisdom in those words came from the Richmonds (my mother's tribe), was grafted into my blood upon birth, was a purer exposure of what I felt day to day (I'm not so naïve as to say they expressed my true self, as that's all bollocks, but they certainly flowed as opposed to being trapped inside the screaming clenches of my superego). Perhaps my blog is my beating Jean-Marie's predictions of my cloistered destiny by 17 years. I'll take it.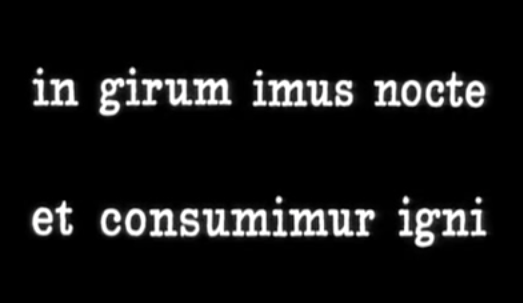 Since last week, partially in response to emails and notes I've received from readers, partially inspired by listening to podcasts on runs and walks to and from work, partially by the basic fact that I spent one more week alive, I've thought of many more types of love. It felt right to follow up. I doubt there will be a third post. I'm often wrong.
To that end, here are further thoughts on the types of love that have shaped me or that I work to practice and cultivate.
Love between mother and daughter
I nearly titled this section love between mother and child, but believe there's something unique and precious in the particular love a mother has for her daughter, as a daughter has for her mother. Or, the particular love my mother has for me and I have for my mother.
Our love is mighty. Any who meets us recognizes this immediately.
I gave a speech at my grandparents' 60th anniversary party. I started off by saying that I'd spent 15 odd years of my life actively trying not to become my mother. I'd seen how hard she worked, how she flew around the world and drove herself to the ground (and worse, to regular illness) in her restless pursuit to excel and show herself that she was worth something. I wanted to become her opposite, to cleave and create an identity as a calm, thoughtful academic working to slowly unpack the history of mathematics in the scientific revolution and the enlightenment (it won't take a careful reader to notice the discrepancies between this vapid self fashioning and what I presented in the introduction). I tried; it hurt like a bitch. I left academia to explore the possibility of greater happiness as a businessperson (and have written about the transition).
It was when I allowed myself to become more like my mother that I started to thrive.
The complexities of the love that can exist between mother and daughter stem from the deep entanglement between their respective identities. I'm not a child psychologist and am wary at best of Freud and Lacan (let along Jung…), but the mirror effect of psychology-where we develop self-reflexive consciousness via awareness of self in the eyes of the mother, the first other being we know in the world-must undoubtedly shape patterns in the limbic system and is a good device to ponder the give and take of identity. My mother has a strong personality and I admire her immensely. I often feel reduced to a shadow of myself in her presence, and have fashioned other avenues of strength over the years to claim my own territory for excellence and beauty. You are extroverted? Fine! I will sit in the corner and attract attention with my mysterious silence. You are an amazing cook? Fine! I will go downstairs and read and develop an erudition few will compete with. You are rail thin? Fine! I will be thinner. I will apply monk-like discipline to my eating schedule, not snacking if my life depended on it as family friends worry I'll soon be too small for a size zero.
Over the years, pockets of easier love, of my mother accepting that I am different than she, of my accepting that I need not be threatened by her habits, need not view her going to the gym at 5:30 as an indictment on myself, but as something to accept as what she needs to feel ok in the world, have gradually emerged. And they've grown deeper with each passing year. The resilient insecurities that pepper my personality are still land mines that ignite conflict between myself and my mom. But I'm getting wise enough to take a step back from them and point them out to both of us so we don't get trapped. She's growing too. I can see how her wisdom emerges and shines, see how she's changes ever so slightly as she calms into acceptance of her identity.
I hope someday to experience this love for my own daughter. I hope never to harm her, but accept the tragedy that no matter how hard we strive to will the impact we want, our emotions communicate on a different plane, spurring horses to skittishness and shaping the delicate limbic systems of our children. Love between mother and daughter begs total acceptance: I am me because you are you. You have shaped how my emotions filter the world. You have shaped the horizons of what I might become.
Friendship
This merits its own indefinite taxonomy. Here's a small sample.
There are friendships built on collaboration, where the underlying trait, I think, is deep respect and the electric energy that results when we sense another's mind will help us grow, push us beyond what we might achieve on our own, just as the mechanisms of self-play in AlphaGo Zero. Tversky and Kahnemann, united by the different styles of thought and how funny they found our mind traps as they devised experiment after experiment to show why we suck at probabilistic thinking.*** Jefferson and Adams, whose opinions and goals differed during most of their lives, who sought different political ends and sometimes downright hated one another, but whose epistolary exchange at the end of their lives showed a deep respect and love (they died the same day, July 4, 1826; could it be more symbolic?). Hume and Smith, a generation apart (Hume was older), but whose relationship transitioned from being one of teacher-student to friends. The depiction of the Hume-Smith friendship in Dennis Rasmussen's recent book (which I'm having trouble finishing it as it's descriptive rather than philosophical) reminds me of my friendship with Alfred Lee (who also has a blog!). I told him:
I'm reading a book about Hume and Smith's friendship. Drawing on Aristotle, Smith divides friendship into three types: those motivated by utility, those motivated by please, and-the highest and rarest of the three-those motivated by virtue and excellence. The Hume-Smith friendship was based upon a shared quest to understand and live well in the world. I believe our friendship shares the same characteristics: it is motivated by virtue and excellence. I admire how you take the time to explore yourself and solidify your values, how you strive to live well each day. And I feel you see the same in me.
I wanted to tell you that reading about Hume and Smith made me think of us. There is perhaps no greater compliment I could give.
Some people keep a small group of the same friends throughout most of their lives and others make new friends frequently. As your token 21st-century neoliberal cosmopolitan nomad, I've had a lot of practice honing the skills of making new friends over the years. I've uprooted myself so many times, found myself all alone in new countries, new jobs, new environments. I've learned how to overcome that awkward feeling of showing up at some networking event and walking over to a group of people in conversation and slyly inserting myself into the circle, glass of red wine in hand, timidly hoping that someone, please someone, will address me lest I am forced to stand there and awkwardly smile at comments out of context before I walk away and try another group. Loneliness in a new place is the best way to rid oneself of judging others. I've opened myself to friendships with people from every walk of life because I didn't have the luxury to do otherwise. My first friend in Frankfurt, Germany was the Serbian cleaning lady at the Avaya offices; I spent days at her home with her daughter and granddaughter, they chain-smoked unfiltered cigarettes and we went to these dance parties where the entire former Yugoslavian community of Bad Homburg linked arms in a circle while men with mustaches played accordions and bouzoukis. I worried I'd be lonely in Toronto when I moved last May, but it's been delightfully easy to feel connected. It may well be because this is a city of nomads; we're here joined by this desire to research and build an ecosystem and challenge the boundaries of what's possible in tech. One of my favorite people in the city is Michael D'Souza, a career CBC reporter and producer who seems to devote his entire being to cultivating beauty and kindness. He cooks and entertains and shaves beets so they look like roses and serves his wife Colleen's famous shortbread cookies and puts cashew liquor into his pork stew (Michael's family is from Goa, home of sorpotel, an inherently political food because it contains pork and beef and therefore can only be eaten by Christians, not Hindus or Muslims) and showcases the gentle blues and purples on his matte Korean pottery and takes the time to drive a few hours to watch Tundra swans fly north over waters sparkling in spring sun and welcomes friends of friends to dinner and has been so open and kind with me I sit there flummoxed by generosity, taking careful notes of what it means to be truly hospitable.****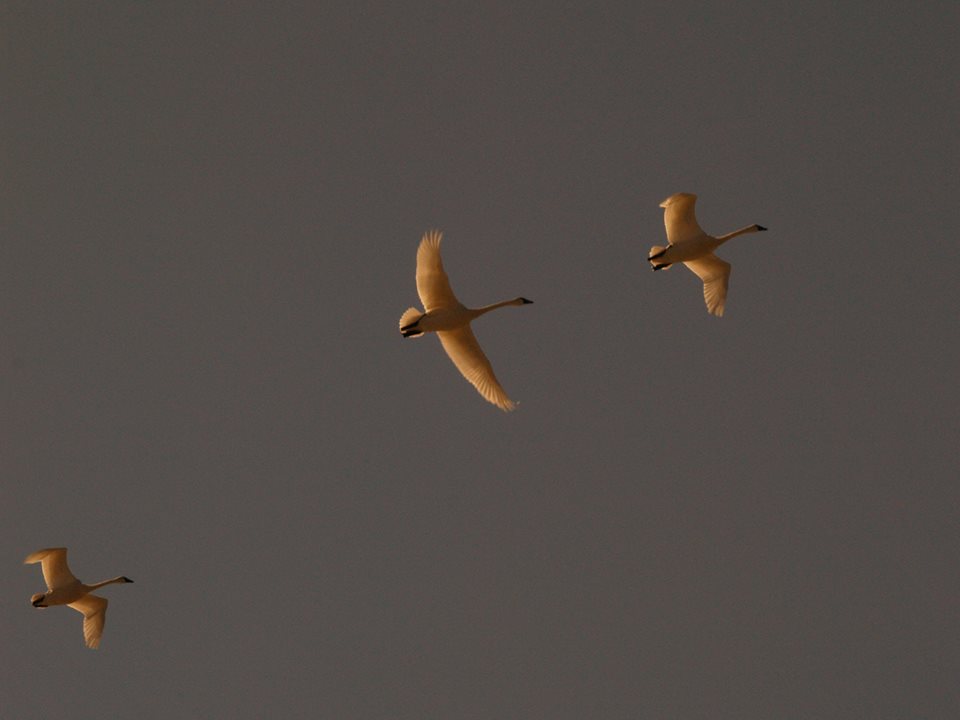 I turn to friends to help me get through moments of pitched emotion. When it's too hard and too dangerous to stay home alone. When every experience is an out-of-body experience as 99% of my neural activity is fixated on the pain, but friends are ok taking the 1% and just being with me, biding the time as I get back to stability. Those friends know who they are.
And then there are lost friendships. Losing friends creates a different kind of pain than losing lovers, the loves of omission I described in my last post. Every time I do something I feel lacks integrity, I think about friends I have lost because I was selfish, dishonest, or did something to let them down. Sometimes time heals the pain, and they forgive and resurface. Others are gone forever. I feel the pain acutely and call forth the loss as my talisman to help me strive to be a better person.
Self-Love
Not my forte. Have preferred the haunts of self-hatred.
Notions of self-love have changed over time. These days, it seems most pronouncedly influenced by self-help and the trappings of pop psychology. Tangential territory would be yoga and secular Buddhism. This goes kitsch when its stripped of spirituality and devolves into mindfulness 2.0, self-hacking to promote productive automata fooled into thinking we're living the good life. Lifestyle and shit. Don't get me wrong: I meditate; I practice yoga; I can't wrap my head around traditional Buddhist notions of karma because the casual structures drive me bonkers, so I'm not a die-hard Buddhist. Self-love in these traditions is at its best when described by someone like Jack Kornfield (whose dharma talk podcasts are masterful), where the end goal is not self-perfection, but compassion and trust. When there's the recognition of commonality. Where self-love means to make space for nobility, to encounter familiar habits of mind for what they are and have the ability to act on them or not as we gradually grow.
Jean-Jacques Rousseau differentiated between amour de soi and amour propre. Amour de soi is a basic right of self-preservation, actions and attendant feelings that stem from an innate bias towards existence (to quote Thomas Metzinger). Today, we'd say it's a good thing to take care of yourself, to keep yourself healthy, to honor your body and your being. Amour propre is insidious self regard built in contrast with another, where our success is relative to another's failure, where we view ourselves as we assume others view us, where we feel empty unless we're the center of attention. Rousseau was an inveterate wackjob who identified as a loner and favored radical self-reliance. Adam Smith had a more nuanced appreciation of our need not only to be loved, but also to be lovely, to be appreciated by a given social group and cultivate a sense of belonging.***** There's an art to finding the balance between the growth that comes from being lovely and the pain the results from being dependent.
In my own quest to gradually tip the scales from self-hatred to (healthy) self-love, I've found that compassion is a much more efficient tool for conversion and growth than reason. A colleague tried to convince me that self-hatred was the perfection of egotism, where the act of holding myself to higher standards than others (and hating myself for never being able to achieve those impossibly high standards, "write like James Joyce!" "weigh less than 100 pounds!" "found and sell a company for $100 million by the age of 31!") covertly shows that I think I'm better than everyone else. That makes logical sense but is emotionally damaging: all it does is exacerbate the anxiety of potentially being selfish. I find it's much more salutatory to follow Kornfield's advice and be grateful for the protection patterns of self-hatred have provided as a defense mechanism in the past, and to come to understand they may no longer be needed. The creates a feedback loop of love rather than criticism. Like many others, I'm grateful for how my drive galvanizes me to create and achieve, but work to keep it in check so it doesn't tip the balances too far and lead to self-destruction. Finally, I find self-deprecation is like salt: just enough can bring out the flavor in food, can level any perceived power discrepancies between people and create a space for connection; too much overrides everything and devolves into awkwardness.
So many more…
3691 words is enough for one day. Can't do any more. I meant to write about faith (as a non-religious person), love for all mankind, love for a subset of mankind (like womankind), love as striving, love for teachers and mentors, and love of beauty. I'll likely withhold them unless readers request otherwise.
---
*Guy Debord is best known for The Society of the Spectacle, which critiques first-generation Marxist thought that religion, politics, and ideologies are nothing but superstructure mirages built upon underlying economic realities-where history unfolds towards the inevitable end of the proletariat coming into awareness that they deserve more, thereby toppling greedy capitalists and instituting equality once and for all-by showing that, in the age of mass media, the spectacle has primacy over economic, material reality, guiding and shaping our tastes and understanding of who we are and what is essential, as we lose touch with what we actually want and need and become worse than automata. It's not that different from what we read about today with fake news; it is different from insipid impact of personalization in that it promotes collective delusions rather than filter bubbles. There is a small group of die-hard Debordists around the world, including Ken Knabb, who, if I'm not mistaken, lives in a lighthouse near Oakland and still embodies the renegade spirit of what San Francisco was like in the heyday of City Lights Bookstore (my friend Robin Sloan captures the palimpsestic nature of San Francisco's hippy-now-technocrat culture masterfully in Mr. Penumbra's 24-Hour Bookstore). The most sophisticated of Debord's projects may be A Game of War, a board game he invented with then-wife Alice Becker-Ho to perform power structures. The folks at the Partially Examined Life (PEL, one of my favorite podcasts) did an episode on The Society of Spectacle late last year; worth a listen if you're curious.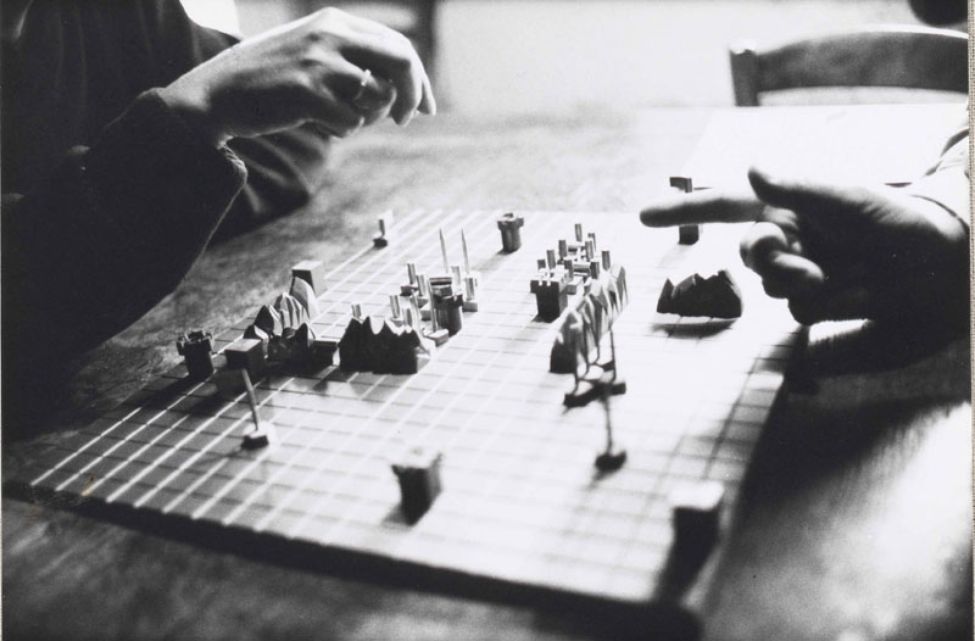 **Donné is a man of many talents and deep erudition. After our dinner, he sent me multiple recordings of Bach masses to help make the case that the modulation from d-minor to D-Major about two thirds of the way into the Bach Chaconne is a musical representation of grace, a citation of a mass Bach had written to lament the passing of a woman he loved.
***Michael Lewis's Undoing Project is well worth the read. Kahneman was also featured on last week's 100th episode of the Hidden Brain podcast.
****Another great recent PEL podcast is the March 5 episode on ethics in Homer's Odyssey. Hospitality was a big part of ancient Greek ethics and is still a big part of what it means to be a good human in many cultures. We don't focus on it enough in North America.
*****We tend to remember Smith for the Wealth of Nations, but Smith diehards, like Russ Roberts of Econtalk, all think The Theory of Moral Sentiments is the real masterpiece. I'm planning to dig back into it as I'm taken by the idea that commerce is a forum for ethical growth given that we need to regulate our emotions to get along with strangers. The workplace is similar (depending on the culture).
That's me and my mom in the featured image. We were in Jamaica. I believe I was a senior in college. A few months later I moved to Frankfurt, Germany, where I spent a year between undergrad and grad school at, perhaps, the apex of my striving. I was a dogged learner. It took me eight months to learn German well enough to pass the Grosses Deutsche Sprachdiplom, which is the most advanced of the language tests offered by the Goethe Institut. While there, I wrote my first literary non-fiction work, Inlets of Tonic. I wanted my writing to heal my mother. I wanted to absorb and erase all the pain she'd experienced, propose a way to reinterpret the past that would free her to love herself more fully. It was a Jesus move, I wanted to take on the sins of everyone else so they could be happy. My father read the story and said I didn't understand the emotional dynamics at play; I'm not sure he understood that my purpose was to rewrite history, not understand it.