My mom has done business in over 180 countries, her passport tattooed with stamps and fat with extra pages. Her vagrant soul never seems restless for stability; her vibrant energy never seems to dwindle into entropy. She seems at home anywhere, yet nowhere. She has instilled in me the tendency to notice commonalities before differences, teaching through her example how to speak and touch and look so that others may let down the walls of propriety and open the levees of expression and feeling. We see what peoples share, see what's common across humanity more clearly than cultural differences.[1] She's written emails from English manors, anxious to share what it felt like to hear the Goldberg Variations echo in a dewy church. Called us from hospitals in Singapore, worrying us that the Meningitis would reappear. Sent photos from dry tents in Arabian deserts, hookah smoke billowing her digital folds.
Since childhood, Mom brought me on her business trips. She took my brother too, but not as frequently as me. He loved it, but didn't live for it as I do. We went to Sydney and the Gold Coast and Moscow and Johannesburg and Mombasa and Madrid and London and Paris. Most of the time, she'd work all day as I occupied myself either alone or with a tour guide. Mom insisted I have a guide in places that were more risky and harder to navigate. In Moscow, Tatiana, who, miraculously, had taught Pushkin at the University of Chicago (where I went to college), held my hand as we left behind the blaring March sun in the Red Square and walked down into the utter darkness of Lenin's tomb, pulled me to the left so I wouldn't attract attention from the guard as I fumbled my feet in the darkness, and pressed the small of my back to keep me walking, moving, steady, around the light radiating off this small little man who looms so large in the Russian imagination alongside the staccato lyricism of Prokofiev and Ivan Tsarevich and the Wolf.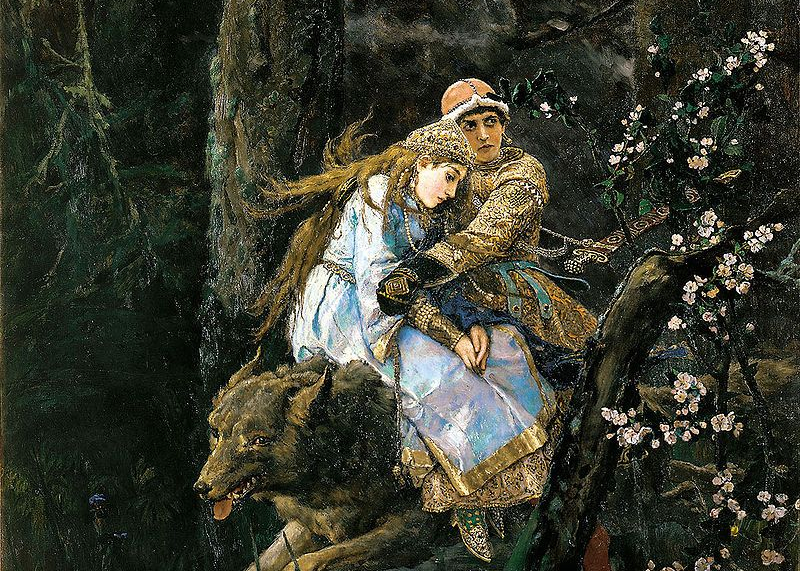 In Johannesburg, I told my guide Mandla I was more interested in seeing how people live than visiting tourist attractions, so we walked through the streets of Soweto and picked up his daughter at daycare, and, upon seeing me, the woman who ran the daycare center threw down the clothes she was hanging on the line and screamed at me in Zulu, screamed, pointed, accused, and I had no clue what was going on until I learned that she mistook me for the girl's colored mother, and scolded me for having abandoned the girl she thought I had abandoned because her skin was a shade darker than my own.
At night, I would accompany Mom at business dinners. Her colleagues metabolized the initial strangeness of having a 14-, 15-, 16-, 17-year-old girl around relatively quickly. For I'd grown up being in the company of technology executives and, given my proclivities for imitation, had learned how to behave. I'd absorbed the topics and mannerisms by osmosis and they sensed they needn't adapt the topic of conversation to placate my interests; that I would listen, reason, and pose questions that, on a few occasions, enabled them to see problems they were working on in a new and different way.
It is only with the hindsight of moderate maturity that I appreciate how valuable these experiences were for my future career. I have never questioned my validity as a woman in business, for I had my Mom as a strong role model and example from the day I was born. She showed me what was possible. Showed that one could wake up at 3:45 am to catch the 6:00 flight to Chicago and nonetheless look stunning in a suit and stilettos, graceful in her power and resilience. Showed, on the flip side, that the second day of work, the family work, could start at 6:00 pm with laundry spinning and chicken dipped in egg yolk and flour, and the anticipation of saffron and bittersweet double-boiled chocolate for mousse at the weekend party. Showed that femininity and feminism need not be incompatible, that a woman could drink Japanese executives under the table and feel close to death when the 6:30 alarm went off and nonetheless have the wherewithal to get the deal done. And showed me that it's ok to need silence, that we all need rest, that the energy required to sustain the ideal must fray, eventually, into daylong movie sessions on the couch so the synapses could recover. It's because of her that I sit tall and grounded in the presence of C-Suite executives.
People meet her and say they understand where my dynamism and charisma come from. Meet her and are transfixed by her energy and presence. Meet her and are touched by the love she bleeds for her family.
It is only with the hindsight of moderate maturity that I was able to grow into loving myself enough to love her with ease. I'm happy about that, as I want to care for her, focus on her, give her more than I give to myself.
Yesterday was a remarkable day in the life of a mother and her daughter. The tables turned. This time, Mom accompanied me on a business trip.
I gave the opening keynote and was interviewed in a fireside chat at the INSEAD AI Forum in Paris. Asked to demystify AI, I spent 40% of the time explaining how machine learning systems differ from rules-based, deterministic systems (which boils down to reminding people what functions are and showing them how much more powerful it is to map Xs to Ys in 50,000 dimensions than 2 dimensions) and why this is cool, and 60% of the time walking step-by-step through the decisions interdisciplinary teams have to make when they build a machine learning system that solves a particular problem in a particular context (in this case, the revenue optimization application Kanetix is using on the integrate.ai platform). The most important thing to demystify right now isn't what machine learning is or how it works, but what happens when people in businesses with processes honed over years to manage deterministic technology try to implement it.[2] To expose the friction all enterprises face when they grapple with the probabilistic outputs of mathematical functions that look like intelligent systems but are really narrow optimization tools (this doesn't diminish the remarkable questions machine learning is forcing us to pose about our thinking, language, and being). I focus on these topics because I want to empower people. I want to change the incessant dialogue about the "scarcity of ML talent" and create a place for more heroes than the computer science PhDs. Because, and forgive the cliché, it actually does take a village.
During the fireside chat, Subi Rangan and I spoke about larger societal questions around AI. We discussed the interdependence between privacy and economic power (and I shared my thinking about why privacy should shift from the rights of the data subject to the obligations of the data processor to better address the privacy risks of machine learning systems), how MBAs need to get used to the persistent anxiety of switching roles and contexts as algorithms automate specific, narrow tasks, and why the simple act of participating in an on-the-ground proof on concept is the surest way to leave a mark in how technology will shape our future.
After our performance, I told Subi he has a gift: his demeanor evinces a grace that provides a safe space for an interviewee-or student-to think, to speak as clearly as possible, and allow her mind to creatively unfurl. He was not antagonistic. He didn't threaten. He didn't seek spectacle from jabs or irony. He sought to present a structural hierarchy of concepts that could unite the particular and the general, enable the concreteness of embodied experience to ladder up to the big questions policy makers and executives are grappling with today. It was helpful. It was a framing, but one that invited rather than constrain. He was touched by my comments and, off to see his own daughter for lunch, would share his pride at having done something meaningful.
It was energizing to have my Mom in the audience. I didn't seek her approval. I didn't seek her pride. I just wanted to give back. To mention to the whole audience how happy I was that she was there, to show her how much I love her, to allow her heart to smile in seeing that she had done well and that I had turned out ok. And that we will have many more business trips to share, but that we must savour the delicacy and uniqueness of each one as our allotted prism in love and in life.
---
[1] I've felt ashamed of the fact that I don't seem to perceive differences like others do. I think it ultimately stems from a strong identification with assimilation. From what I've observed, most people have a more solidified identity than I do. They self-identify as a man, as an American, as a taxi driver, as a piano player, as an X, and therefore have a measuring stick against which they notice that Y thing around them is different from their normal habits of perception. They self-identify as visitors, as tourists. When I come to a new place, I self-identify in becoming the other as soon as humanly possible. I want to mimic their language, mimic their gestures, eat how they eat, change how I hold my fork, eat with my hands, change how I walk, mimic how they acquiesce or disagree. I suppose I do have the internal mental model of practiced habits, but I prefer to absorb the differences as opposed to recognizing them as other from myself. I am quite like that in many aspects of my life: writing in the style of what I've just read, aligning what I say to the context of a conversation, adapting the introductory description of what my company is and does to the demands of a situation, to fit the model I presume is most meaningful to my interlocutor. For that reason, it's difficult for me to concatenate the many particulars into a static meme that can scale to rout repetition.
[2] Mihnea Moldoveanu and Martin Reeves's cogent article about this is well worth the read. Aspects of my thinking on this topic appear in this post.
The featured image is of the Place des Vosges, tucked away in the Marais in Paris. It is one of my favorite places in the world. I remember the first time I visited it in 2002, a spry yet hypersensitive 18-year-old who had just spent 3 months living abroad in Burgos, Spain and was on vacation in Paris with four female friends. We bunked together in a boutique hotel with sea-green walls. I remember the weight of my friends' hair, how their nipples looked so different from my own, remember how it felt to inhabit my thin frame. I remember when Nicolas showed up at the restaurant, at the end of the meal, just as we were preparing to leave, past the disappointment, past the acceptance, after the hope wafts were snuffed under the tannins on the back of my tongue. He arrived. My heart accepted the recognition of the desire it had pretended to put aside-out of self protection-like a napkin stained with tomato sauce. We just barely moved on the dance floor, siphoned inside blaring Haitian music and off from the world around us as if we'd reduced our dimensions to the sacred simplicity of a Rublev icon. How fascinating that dimensionality reduction betokens the sacred and the sublime; while in information representation, we covet higher dimensions as the promise land indexing knowledge. The next day, he took me to the Louvre. I could smell his body odor through his brown suede jacket as he showed me where to guide my eye along white marble arms and legs. I didn't mind because it was him. 
Years passed. Friday was the first time my mom saw the Place des Vosges. We ate goat cheese and steak tartare and crème brûlée. She had a cold. She listened without judgment.